2nd Annual Dinner and Live Auction Fundraiser
September 21, 2019
The second annual Dinner and Live Auction will again be held at The Copper Mug to raise funds to support Crime Stoppers in our area. Last year attendees were treated to a great dinner, a live auction of great items and services donated by our sponsors , fun games and music. There were lot of draws where people won prizes and services from our sponsors as well. A great evening was had by all and is sure to sell out this year. Tickets are 25.00 and are limited, so if your are interested in attending contact Rick Dellebuur at rick@sostips.ca, or call 250-490-2374 or drop by the Community Office at 185 Lakeshore right next to the Peach.
The South Okanagan Similkameen Crime Stoppers has and will with your support continue to serve the areas from Osoyoos north to Summerland and Naramata, west to Princeton and all those communities within those boundaries. Since its inception in 1992 Crime Stoppers has been successful in helping to keep our communities safe. All monies raised remain in our communities.

---
COVID-19 Frauds and Scams
April 03, 2020
While Law Enforcement is reporting a downturn in some types of crime such as assaults, break and enters etc., there are other areas of crime which are picking up. Using the COVID-19 crisis as a backdrop, fraudsters are redoubling their efforts to steal information or money from unsuspecting users. This is being done sending fake emails and text messages as bait in what is called "phishing". Some estimates are that phishing has increased by at least 350%.
Prime Minister Trudeau recently mentioned in one of his daily updates of the existence of fraudulent test messages being circulated advising of a Government deposit of funds and asking people to click on a link contained in the test. This was not a legitimate message and the Government would not use text messaging to communicate a link to individuals. Clicking on the link would have led to a request for personal information which could be used for identity theft or to access personal financial accounts.
Another scam had fraudsters pretending to be processing Unemployment Insurance claims which was aimed at people who had recently lost their jobs. Users were asked to enter personal details, not realizing the information would be used by criminals.
Other schemes come disguised as messages from Pharmacies, Public Health or the World Health Organization. In all cases the goal is to steal a user's information or money or infect their devices with malware. People who do this for a living, know they will get some clicks, if the COVID virus continues to be an issue. The best advice for anyone receiving a phone call, text message or email along these
lines is to hang up and not click or open any files contained in the text message or email.
So , What can we do to protect ourselves from these Scammers?
-think before you click or download an attachment. If you are unsure of the source don't click or download
-DO NOT respond to any requests for sensitive information
-Use well known websites such as WHO or Government of Canada website to stay up to date
-Sometimes hovering over a sender's email address will help verify whether it is legitimate.
-Always remember that legitimate organizations won't ask us to update account information or send personal data via email.
The important message to take away here is that the fraudsters are taking advantage of this very serious health crisis and attempting to prey on peoples fears and concerns, which could well result in serious financial losses and identity theft.
Please share this information in order to help to minimize any losses by an unsuspecting persons.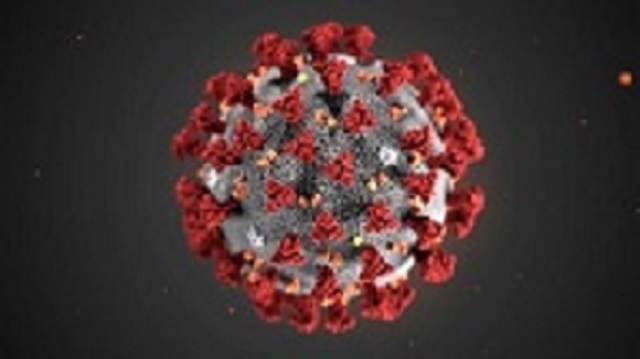 ---