If you have any information about these crimes or any person(s) involved, you are urged to call Crime Stoppers at or submit a Web Tip . You do not have to give your name. CRIME STOPPERS will pay a cash reward of up to $1000 and you can remain anonymous.
Sponsor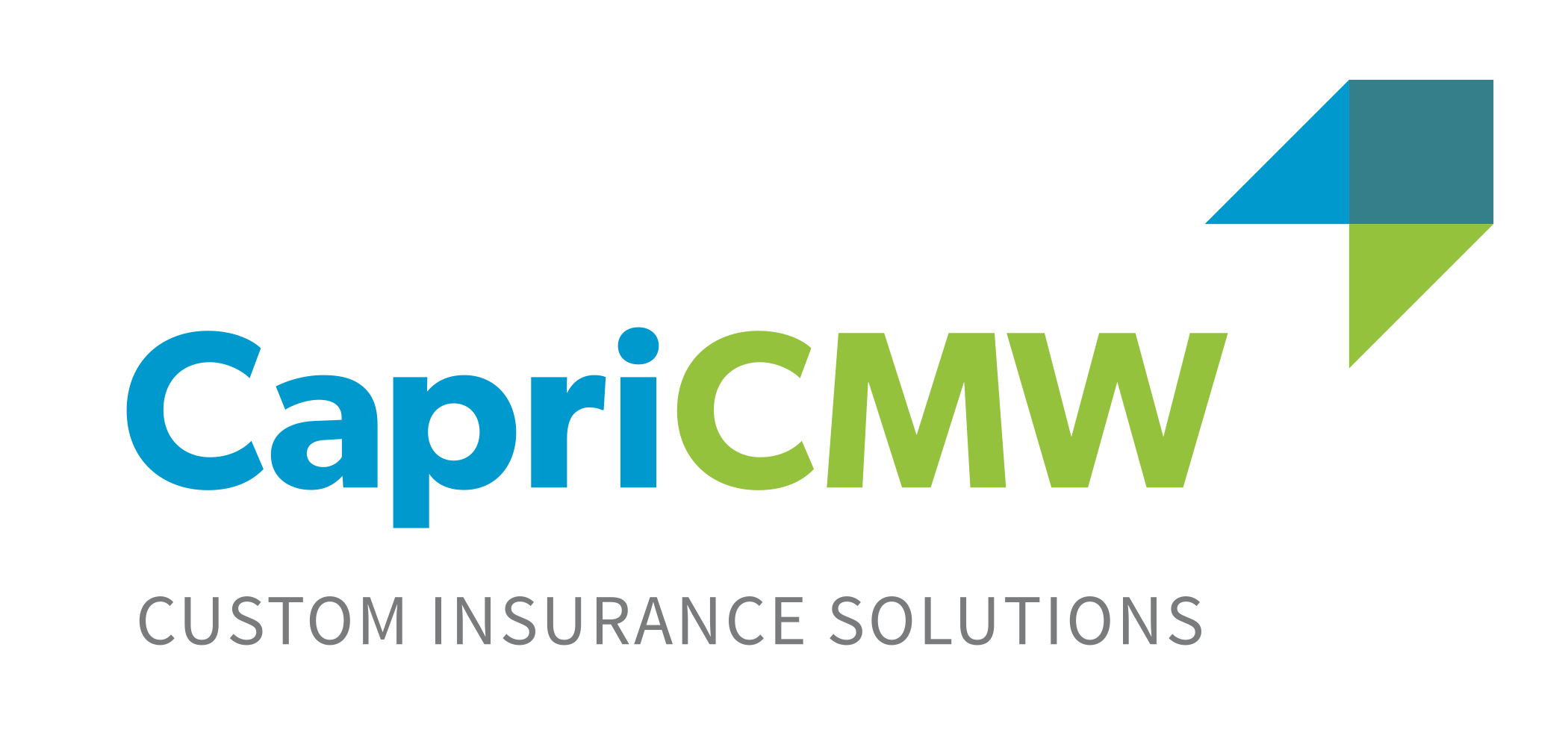 Graffiti
March 20, 2020
STATUS
: OPEN
Penticton is experiencing an increase in graffiti on buildings and city property such as benches, garbage bins, signs, sign posts and walkways. Graffiti removal is time consuming and costly. Find attached some recent tags by C the Moon. If you see someone doing graffiti or know who is responsible for the various tags call the RCMP or Crime Stoppers.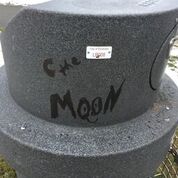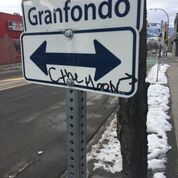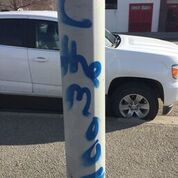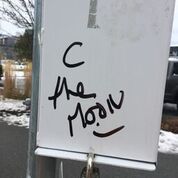 ---
Princeton Husky Robbery
January 12, 2020
STATUS
: OPEN
On January 12, 2020 at 10:32 P.M.. a male entered the Princeton Husky with a pink and black pistol. He took a small quantity of cash and 2 cartons of cigarettes. The suspect then departed and ran across the highway and got into a white SUV, possibly a mid 90's to early 2000 Jimmy or Explorer. It is believed that there was another male in the SUV. They were last seen heading Eastbound into Princeton.
The suspect was male, Caucasian, wearing blue "Fox" gloves, black windbreaker with full frontal pocket, black cargo pants with pockets on side,large rectangle belt buckle , black skate shoes and ski mask. He was carrying a"Nike" duffle bag.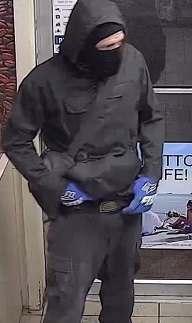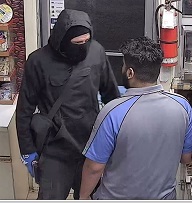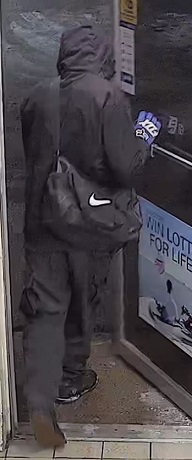 ---