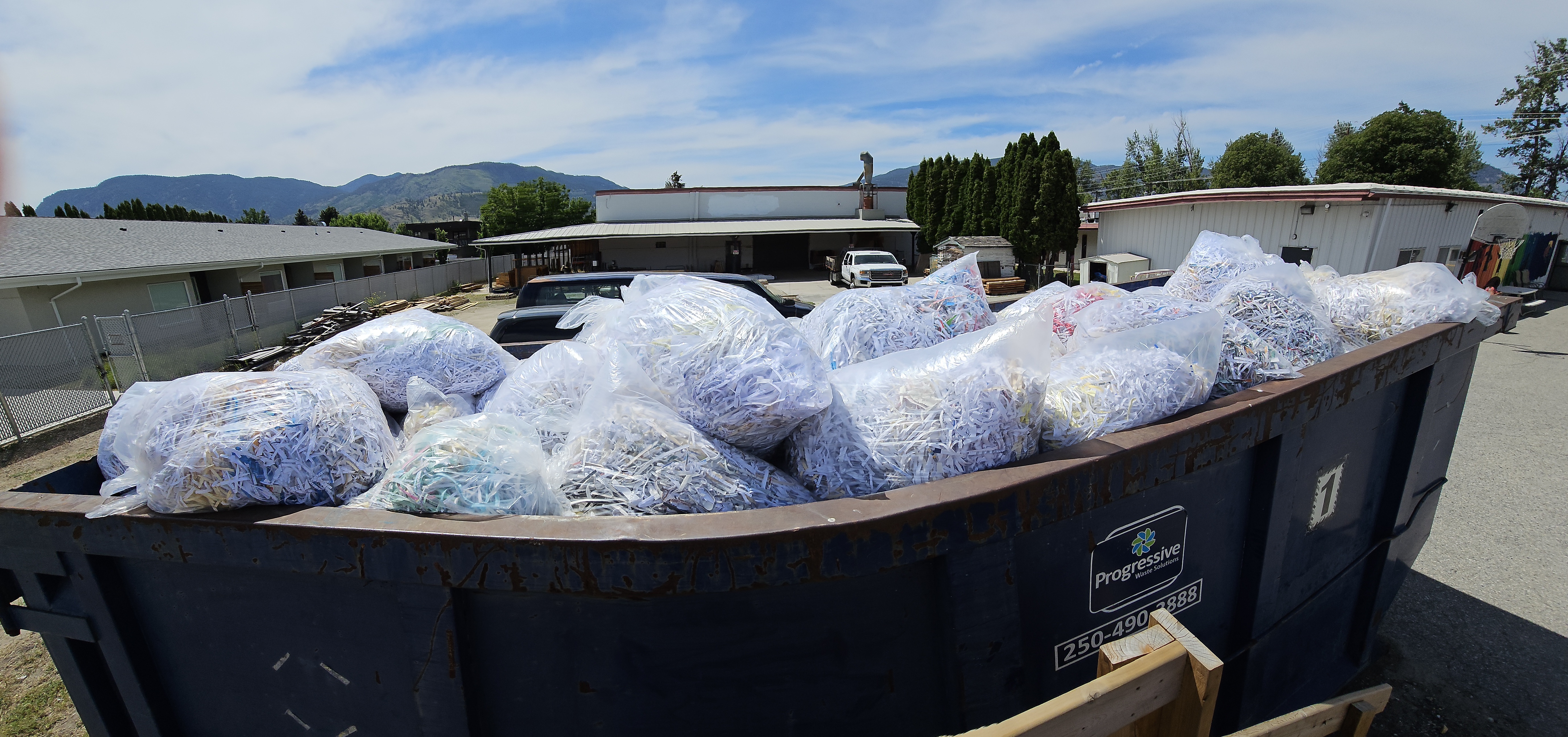 ONLY ONE MORE DAY!!!!
FRIDAY, JUNE 9th!!!
SHRED IT NOT REGRET IT!
With identity theft at an all time high and on everyone's mind these days we have to be so dilgent in how we dispose of personal and sensitve documents nowadays. No longer can we just toss personal documents into the garbage or recyling bin without regretting it.
That's why we're here to help with a great opportunity. You can have all your personal and/or business documents securely shredded and support two great community organizations at the same time!
South Okangan Similkameen Crime Stoppers and Penticton and District Society For Community Living have teamed up for SHRED IT NOT REGRET IT event this June.
During the week of June 5-9 drop off your filled banker's boxes at the PDSCL located at 180 Industrial Ave in Penticton, between the hours of 8 am and 3:30 pm and for the nominal fee of $10 per bankers box we'll do the rest! It's a win/win scenario! We raise some much needed funds and you dispose of boxes taking up valuable space in your home or office!
Please take advantage of this opportunity to securely shred any unwanted documents and assist us with our fundraising efforts so we can continue serving our communities.
If you have any questions about this event, please contact:
Steve Berney @ 250-487-0784 or Al Sismey @ 250-809-8730
Should you wish to learn more about our organizations please visit our websites:
www.pdscl.org or www.sostips.ca
THE CRIME STOPPERS PROMISE OF ANONYMITY:
WHAT TIPSTERS NEED TO KNOW
By providing information that Crime Stoppers will share with law enforcement agencies, you are providing an important and valuable public service. We understand that disclosure of your identity might put you at risk. We do everything we can to protect your anonymity. However, that anonymity may be open to challenge in the following situations:
• A call to Crime Stoppers made with the intention of "furthering criminal activity or interfering with the administration of justice". A party who is guilty of a crime cannot use Crime Stoppers to try to divert the blame onto someone else. Crime Stoppers cannot be used to try to "frame" an innocent person.
• There is evidence that disclosure of some or all of a tip is necessary to establish someone's innocence. Callers can remain anonymous and are eligible to receive a cash reward if the information given leads to an arrest or criminal conviction.
• A tipster having received the benefit of full legal advice may, for his or her own reasons, elect to waive the privilege.
For a fuller explanation of these principles, help us to help you by reading and understanding the "Tipster Information" on the Canadian Crime Stoppers website.